Dairy Feeding Systems
Meal Feeding
Installing a Buster Cover Ltd. Meal Feeding System into your Herringbone or Rotary Cow Shed will not only increase your farm production but will also:
Assist in keeping your cows in good condition
Lower your vet bills
Improving your A.I results.
Installing a Buster Cover Ltd. Meal Feeding System enables the Farmer to control the amount of feed each cow receives, minimising wastage - a common problem found with feed pads, Silage paddock feeding and PKE feed wagons.
With today's unpredictable weather patterns it has become increasingly difficult to farm on grass alone and with the numerous feed company's offering specific feed blends, Molasses & CDS blends to cater to different requirements of the season - the possibilities are endless.
Automatic Molasses
A Buster Cover Ltd. Automatic Molasses System allows you to automatically dispense Molasses or syrup blends into your feed trough. We use a Roto Pumpset, capable of pumping both Molasses and Condensed Distillers Syrups. This system is also compatible as an add-on to any existing feed systems.
Mineral Dispensing
The Buster Cover Ltd. Mineral Dispensing unit allows you to add your choice of mineral to the meal feeder auger lines. When the feed auger runs, the mineral dispenser auger runs & dispenses the mineral into the feed line. The Mineral Dispenser has two motors & gearboxes & two variable speed units to increase / decrease the amount of mineral being dispensed. The mineral hopper bin holds approx. 200 kg of mineral/carrier mix.
BCL Silo PKE Fluidizer
The BCL Fluidizer system combines aeration and vibration to move the most difficult of bulk feeds. The special design of the BCL Fluidizer head creates a vibration as the air flows between the rubber mushroom and Silo wall. This provides a very effective aid for all types of feed products.
Why choose a BCL Feed System?
We offer a competitively priced Meal Feeding System.
Quality equipment & spare parts guaranteed.
We carry a stock of electric motors & can source locally any spare electric motor parts required for repairs.
Our system is a one-dispenser-per-cow system, able to feed as low as 500gm & as high as 5kg of grain per cow.
Our Stainless Steel Trough is 1.2mm, 304 Food Grade. All joins are welded on site by our Stainless Steel Professionals. We do not rivet our trough.
We use Hi-pressure PN12 PVC Pipe & Bends, 3" (65mm) or 3.5" (80mm)
Our Meal Feeding System is low maintenance & labour reducing.
Our Silo's & feeding equipment are a high quality VALCO brand.
We carry a wide range of spare parts & we can offer same day delivery or pick up from Te Poi.
A Buster Cover Ltd. Meal Feeder can conveniently be installed into your cow shed between milkings.
We have a 24hr, 7 day per week spare part and break down service.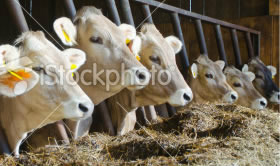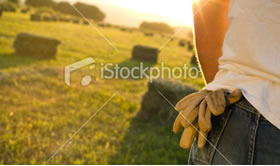 Servicing your rural business needs as specialists in feeding equipment systems, servicing & winching.